"Two things I can't stand; trends and selfies." - Coco Rocha
plural noun: selfies
1.

a photograph that one has taken of oneself, typically one taken with a smartphone or webcam and uploaded to a social media website.
I'm going to be completely honest, I always cringe at the typical duck face selfies. There's absolutely nothing even remotely flattering about them for starters and then on top of it they seem rather pretentious. I find myself more accepting of the fun joy filled selfies that Eva Chen always takes. It was great to hear both Chen and Rocha speak on this topic at LuckyFabb. Chen being for the selfie and Rocha against it, claiming that you may as well just work up the courage to ask someone to take a picture of you. I'm on the fence with this...I mean bathroom selfies with new blogger friends is fun!
Tell me this; are you Team Eva Chen or Team Coco Rocha?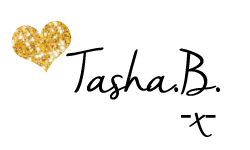 You can also find Polished Practical on Twitter, Instagram and Pinterest