I knew you'd be back for Part deux! Grab your coffee ladies because JR's dishing some sound advice today…
PP:
Where do you look to for inspiration?
JR:
Everywhere! I follow a lot of people on Instagram and I love magazines, but they're so expensive.
PP:
Me too! We should start a magazine trading club [we both laugh but I'm so serious, who's with me?!]
JR:
I'm really open to different ideas and work well with change because I like to experiment. I mix patterns, textures, everything I can, staying aware of what's going on in my life – what's around me and even the people I know.
PP:
How do you balance motherhood and traveling on tour?
JR:
The people around me really support me; they're vital to making it work. I try to involve my daughter in my work as much as possible and I'm really honest with her. You have to look at the end result, so even though it's stressful it's all worth it. Ultimately if you don't follow your dreams you won't be happy.
PP:
Balance is definitely something a lot of women are trying to figure out. It's not easy… …Ok we all want to know what a stylist does with her day? Can you give a quick little run through of a day in the life of Jessica Rosales.
JR:
Well I get up really early – 5AM kind of early. I try to beat the traffic, and then grab coffee. I never stop for coffee until I'm where I need to be. There's no sitting down, it's 10 hours straight of being on set. I steam clothes, prep for pictures. Once I leave work it's mommy time/wifey time – I cook every night (I love to cook) and sometimes I watch Game of Thrones!
PP:
I have to ask you this before you go. With Fall right around the corner what's your go to piece?
JR:
Cutout booties and a cool leather jacket that goes over everything!
I hope you enjoyed my interview with Jessica Rosales. You can follow her on Instagram @Octbluejessicar and check out her website; Stellar Roar. I would love to hear what you think about the interview!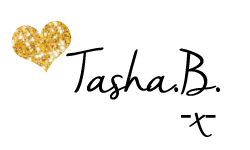 You can also find Polished Practical on Twitter, Instagram and Pinterest