Happy Monday! I had a great weekend with my kids and am ready to face this week with a big smile on my face. Blogging has given me so many new perspectives on fashion and media so it was an easy decision when Nicole from the Nicole Kelly blog asked me to join her on a Blog Tour.
Check out her blog to see how even though we're both bloggers our answers to the same questions differ. Plus she just had the cutest baby!
What am I working on?

With blogging there's always something to work on, your blog grows as you grow. I'll be revealing my newest venture this week. I'm excited about it because it's with a fashion line that allows you to custom change items on their website at affordable prices. On a more personal note we just moved in the last two months so I'm trying to figure out how to put my home together on a major limited budget. It's just a tiny apartment but being a single mum puts other things much higher on the priority list. Be ready to see some DIY posts!
How does my work differ from others of it's genre?

Even though there are volumes of fashion and lifestyle blogs out there I cater Polished Practical to the woman on the go. I've always found it frustrating when I find a good blog post or article to read in the morning but its too long to finish before work. I aim to inspire/encourage in under five minutes!
Why do I write/create what I do?

Oh my, where do I even begin to answer this question. I started my blog as a platform for my writing - I was at a crossroads in my life in the middle of a much needed divorce. With very little time for free-lancing the only thing I could think to do was blog. Blogging ended up being a God-send for me. After being confined for so long fashion provided me with a sense of freedom and a push to step out of my comfort zone.
How does your writing/creating process work?

If it's a fashion post I'm doing it's usually a piece of clothing that triggers a memory for me that turns into an idea for a blog post. On the other hand my motivation and lifestyle posts are usually based off of my real life observations I make day to day.
Blogging is a lot of hard work and fun all rolled up in one. It's predominantly a woman's world and I love it for that very reason. Embrace and empower!
Stay on the blog tour and visit Patricia and Hannah from The Fashion Cookbook on August 4th to see how they approach blogging. In the mean time here's what they have to say about themselves….

We are a best friend blogger duo who have turned our love of fashion into our very own fashion cookbook. We share the ingredients to our recipes in hopes of inspiring others to create their own. Bon appetit!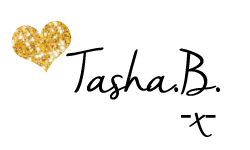 You can also find Polished Practical on Twitter, Instagram and Pinterest